10 THINGS TO DO IN DECATUR THIS WEEKEND
Decatur has wonderful entertainment options for all ages and restaurants to satisfy any craving. Living at Timber Cove, you have easy access to it all! Timber Cove is located just 10 minutes from downtown Decatur.

Spend the night out on the town enjoying the fine dining and entertainment or stay close to home and spend an afternoon at nearby stores and restaurants. There are plenty of things to do in Decatur this, and every weekend. Whatever you are looking for, you will find it near our convenient apartments, we promise!
TOP 5 THINGS TO DO IN DECATUR
The Scovill Zoo has been open since 1967 and is home to over 400 animals from six continents. The zoo also has a carousel, newly extended train ride and playgrounds to enjoy. To get more involved with the zoo animals and behind the scenes action, sign up for the offered camps, special events, and volunteer activities.

The zoo spans over 15 acres and overlooks Lake Decatur. The zoo has 34 different attractions to visit such as the concession stands, Scovill Farm, the Reptile building and more! You can also adopt one of the animals from the zoo for only $15! When you adopt your animal, your contribution supports the animal's care and feeding. You will also be given an adoption certificate, a subscription to the zoo newsletter, an invitation to the Zoo Parents Annual Picnic, and one free zoo admission! Visit their website today for more information!

Operation hours depend on the season. Visit the zoo site to see current season's hours and up to date admission prices.

71 S Country Club RD Decatur, IL 62521

If you are looking for something fun for the whole family to do, check out the Children's Museum of Illinois.

The Children's Museum of Illinois is an interactive museum for kids aged 3-12 years old and helps enhance children's educational opportunities. The museum first opened in 1990 under the name Decatur Area Children's Museum. They are now considered one of the top 25 children's museums in the country.

The museum has over 10 exhibits that span through the 2 story building. Some of the most popular exhibits are the Super Service Center, HSHS Hospital, Mama Mia's Pizzeria and Gelato Stand, and more! Stop in today to explore and see why learning is fun!


55 S Country Club RD Decatur, IL 62521

Rock Springs Conservation area is home to several area attractions such as the Nature Center that has several exhibits and art, a Window on Wildlife, and several hands-on programs. They also have cross-country ski rentals, over 9 miles of hiking trails, and more!

There are optoins for all interests and activity levels. Hiking trails range from easy to difficult and can last anywhere from 10 minutes to 1.5 hours. You can also check out their bike trail which is available from 7 AM to sunset everyday. While exploring, you will see the Sangamon River and the Rock Spring Pine Tree Forest. You can also fish in many ponds throughout the area!


3939 Nearing LN Decatur, IL 62521

If you are interested in classic cars and memorabilia, then this is the place for you! The Chevrolet Hall of Fame Museum first opened in 2009 and holds a collection of Chevrolet's most popular cars and memorabilia from the 1920s to today.

The museum is open Tuesday to Friday from 10 AM to 6 PM, Saturdays from 9 AM to 5 PM, and Sundays from 10 AM to 5 PM.


3635 US-36 Decatur, IL 62521

Looking for a good place to go out with family or friends? Check out Overlook Adventure Park!

The Overlook Adventure Park is open everyday and has several different activities for all ages. You can play mini-golf, take a swing in the batting cages, or test your skills on the ropes course! With loyalty cards, weekly specials, and special events, Overlook Adventure Park aims to provide fun for everyone. You can also purchase packages to combine any of the above activities. Visit the website today for the most up to date pricing, events and adventure pass options.

2501 E Nelson Park RD Decatur, IL 62521

TOP 5 AMAZING PLACES TO EAT IN DECATUR
Decatur is home to Millikin University and has become a driving force in culture, community events, and entertainment. This has attracted citizens from many different cultures. As a result, the city's dining scene is an eclectic fusion of local tradition and international flavor. These five must-try restaurants define Decatur's culinary culture, from laid-back bistros and cafes to innovative food served in luxury settings.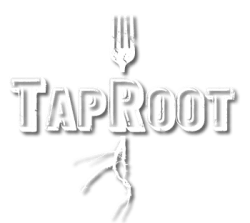 American, Rustic Contemporary $
Taproot is located in downtown Decatur on the historic Merchant Street. Their beef is single-sourced beef from Greely, Colorado and their chicken is all cage-free raised with no antibiotics or hormones. We recommend starting off with the crab dip and then ordering the surf and turf for your entree!
170 N Merchant ST Decatur, IL 62523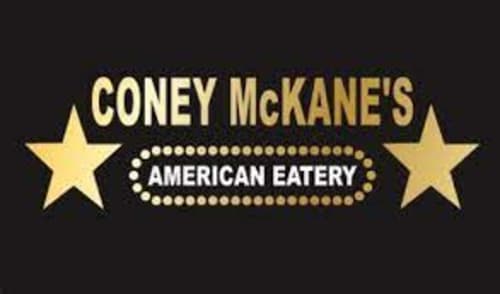 American $
Coney McKane's is family-owned and operated. They first opened in 1997 and have been serving Decatur ever since. They offer many entrees and even made from scratch desserts. Customers rave about the welcoming atmosphere and amazing service. The delicious food options are endless! We recommend trying the grilled salmon and chicken stir fry - and don't forget the homemade pie for dessert! Stop in today to see why our community loves Coney McKane's.
104 E Prairie AVE Decatur, IL 62523


Family Restaurant, American $
Diamond's is a family-owned restaurant that serves breakfast, lunch and dinner 7 days a week! Breakfast for dinner? Dinner for breakfast? Times doesn't matter at Diamonds! The food your heart desires is the food you'll get served!
2959 N Oakland AVE Decatur, IL 62526



Thai $
If you are looking for authentic Thai food, Anna Thai is the place to go! Visitors comment on the nice atmosphere as well as the delicious fried rice, Pad Thai, and sushi! Don't have time to stop in? Order from Grubhub for delivery!
253 N Main ST Decatur, IL 62523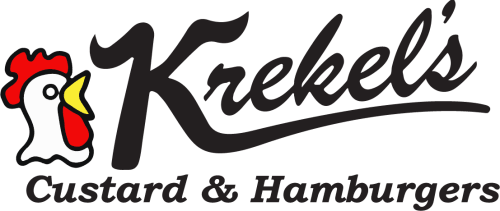 Hamburgers $
Want to try the best burger in Illinois? Stop into Krekel's Custard today! They were voted the Best Burger by Illinois Times 7 times! Anything you order you can't go wrong, but we highly recommend ordering one of their shakes or malts with your burger!
801 E Wood ST Decatur, IL 62521


Testimonials
The staff is always very helpful

- Google Review
Great staff! Very accommodating and friendly. If you bring any issues to them, they will resolve it.

- Google Review